Want to know more about what it's like to work at Secret Escapes? Have a read of our "Meet the Execs" series to understand more about the day-to-day challenges, hurdles and successes, what it's like to be a part of their team and to learn about their own career development while getting a little insight into what your future career could have instore for you.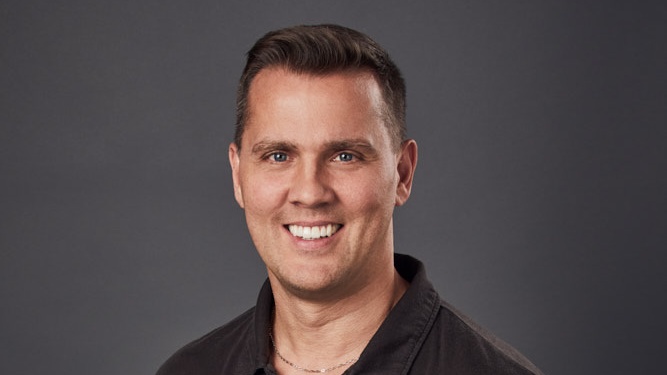 How long have you been at Secret Escapes, and how long in your current role as
Chief Technology Officer
? 
I joined SE in September 2017, when I took over from the previous CTO. 
What's the biggest risk you have taken in your career and has it paid off?
In 1999 I resigned from my consulting job to start a company with some of my university friends.  I went 6 months without being paid, but 15 years later we sold the company to Yell so, yes it did pay off quite well in the end!
What has been the best career development opportunity for you here at SE?
What's been so exciting about working at SE is being part of a company that's in multiple countries with multiple business units.  I went from leading a platform with one product and one(ish) country to keeping on top of multiple platforms with different business models and that has been quite the learning curve!
What is most important to you when fostering your team culture?
The tech team has built on top of the core values of SE to capture the tech-specific values and behaviours and what's important to us is that we really do live by them.  One of our practises for instance is a monthly 'Stars and Fails' session.  We give 'stars' to our colleagues for their "good deeds", and we put ourselves forwards for the 'fails' to shout about our mistakes.  This is to reinforce a sense of 'psychological safety' in the team, which is shown to be a good predictor of team performance.
What have been some of your favourite projects or recent successes?
There have been so many step changes over the years that have advanced the platform that it's hard to pick a favourite!  A real significant project ongoing at the moment is the re-platforming of Travelist, one of the group companies, on to our 'Tracy' platform.  That's exciting as it's an important step towards consolidating a portfolio of group-wide applications.  This project also impacts Horizon, which is our move to a decoupled frontend architecture, which in layperson's terms means we should be able to innovate more quickly on our user experience and again be able to share our work across the group.
What do you enjoy most about your job and why? What about the challenges?
There are two things that stand out.  Firstly, my colleagues – it is a pleasure to work with such intelligent and thoughtful people.  They keep me on my toes all while having a good laugh along the way.  And secondly it's what we do.  We make it possible for people to have experiences and create memories beyond what they would have normally expected to be able to afford.
In terms of challenge, I guess the perennial issue is building up and retaining the team.  The employment market for engineers is frothy and you are competing with a lot of companies over the same resources, but I am confident we have a lot to offer which is evidenced by a whole bunch of veteran team members who've stayed with us way beyond industry averages!
What does a typical day look like in the life of a
Chief Technology Officer
at SE? 
My role is quite a mix of operational and strategic.  I could be thinking through our 5-year plan one minute, and dealing with a website outage the next – it's certainly never boring!  I don't unfortunately get much time to get into some coding anymore, which I do miss.  But we have a collaborative architecture and system design process via workshops and design documents so I still get to make technical contributions.
What's one thing that sets SE apart from other companies?
I really enjoy the conviviality at SE, we like to work hard and play hard and that works because we have such a friendly and inclusive atmosphere.
What is the one stand-out thing you look for in a candidate?
We always look to see our company values reflected in our candidates – and that will generally trump pure knowledge or skill.
What is the best thing about your team?
Two things that really impress me about the team is their resilience and ingenuity; they don't give up easily, no matter the challenge, pulling from their creative reserves.
What is one piece of advice you would give to other professionals?
We spend so much time at work, it's important to make sure you are doing something that you love so you can enjoy the journey as much as the destination.
Where's your next travel destination and why?
My next trip will be to visit family in Florida and South Carolina – haven't seen my mum, brother or my sister and her family for coming up to 2 years!