At Secret Escapes we are lucky to have several apprentices in our teams. The theme of this year's National Apprenticeship Week 2023 was "Skills for Life", so we got together with a few of our talented apprentices to discover what skills they've learned and how they are going to use them to excel in their careers.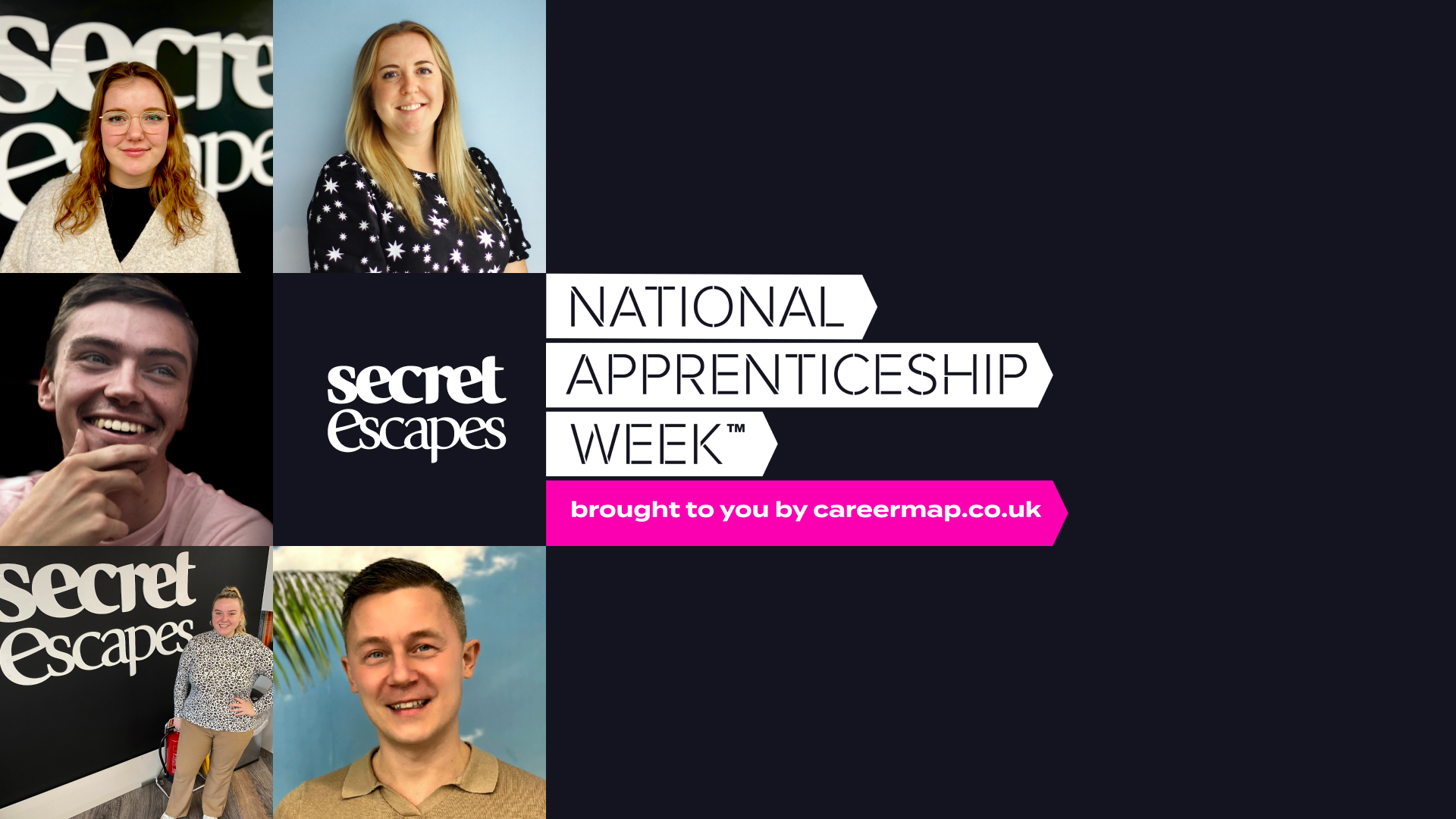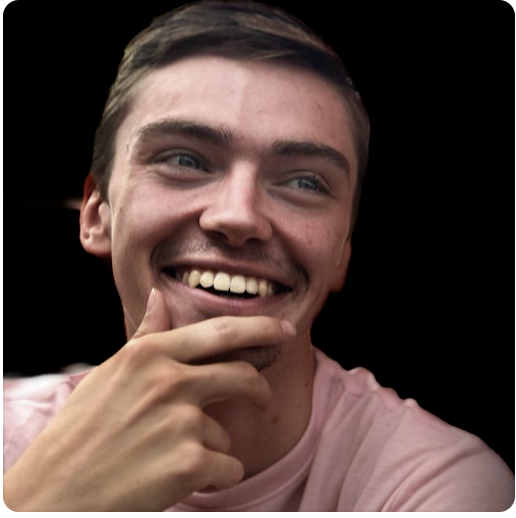 Get to know Owen Flanagan, our Application Support Engineer
Owen tells us "since joining Secret Escapes as an apprentice 6 years ago, I've developed a lot. Doing a Degree Apprenticeship means studying for courses, writing essays and completing exams, but I have had to combine this with my full-time job in the Tech Support team.
So, over the years I've improved my ability to organise my work and manage my time, to allow me to handle both. However, one of the biggest differences I've found since I first joined Secret Escapes is my confidence and ability to communicate with different people. I remember being nervous and overawed for a lot of my first year but now I feel at home and able to handle whatever comes my way."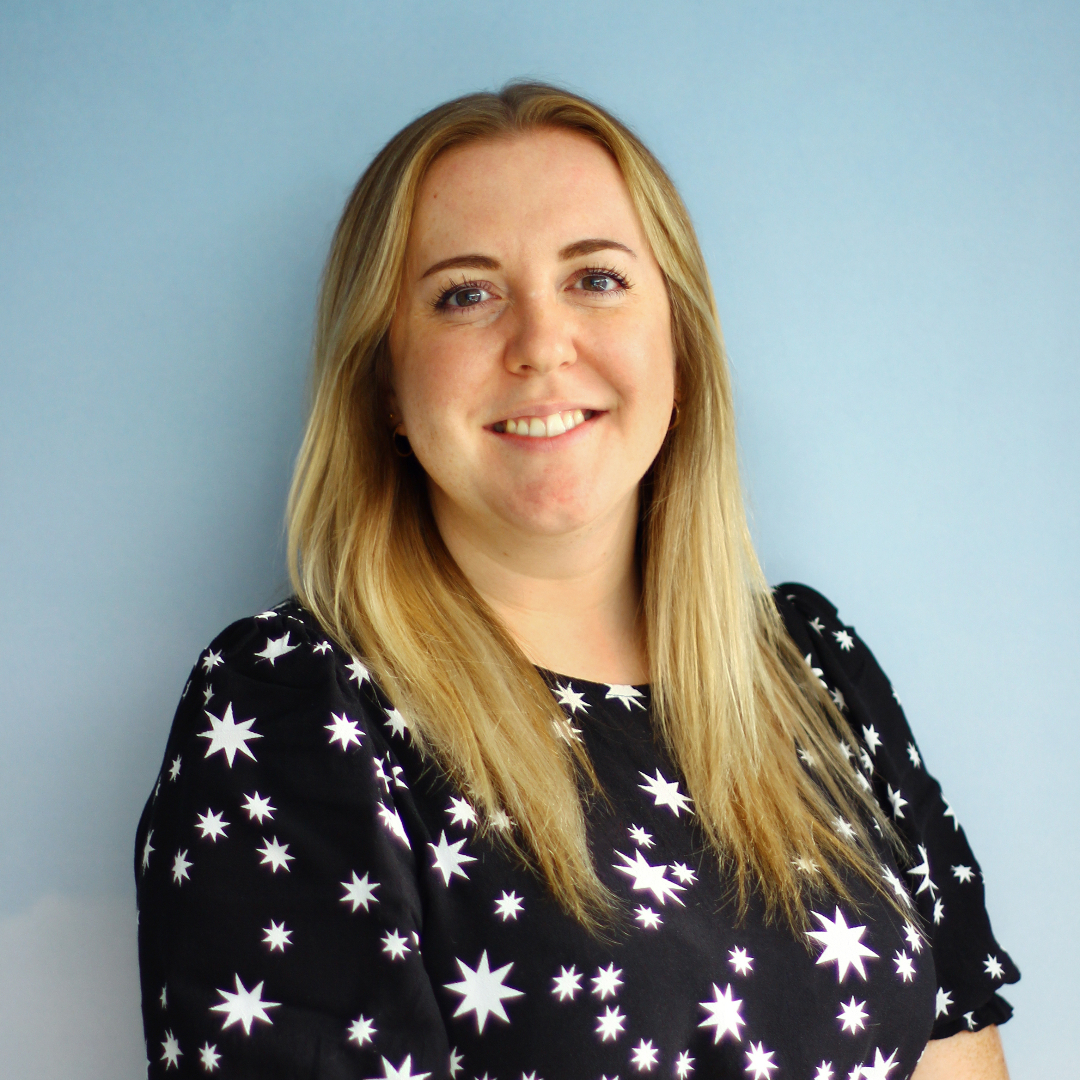 Get to know Kate Donaghy, our Head of Business Technology
Kate has been at Secret Escapes for 5 years and we are so happy to support her development as she completes a 'Digital and Technology Solutions Professional' degree apprenticeship.

Kate says "my biggest takeaway so far has been that I knew way more than I thought I did, so it's been a real confidence boost to get some certifications for it.

It's also helped me become far more effective with time management. Trying to be diligent with my 20% off-the-job hours, and still being a successful senior manager in the business has been tough, but I seem to have found my rhythm now!"

Kudos to Kate for thriving in her position and using her apprenticeship skills to not only improve her personal development but also to deliver solutions that help the business reach its goals!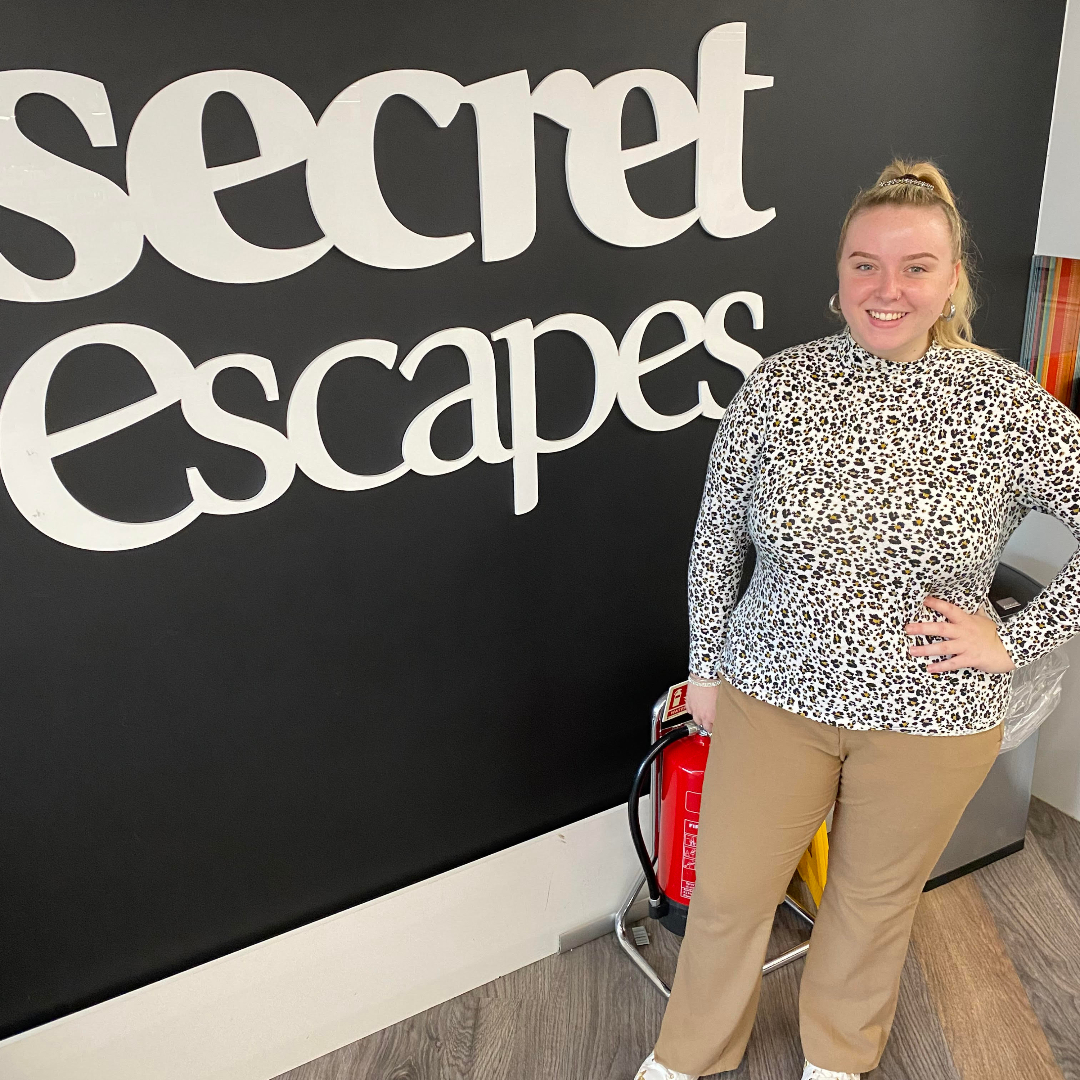 Get to know Olivia O'Driscoll, our Talent Administrator
Olivia says "I joined Secret Escapes a year and a half ago after pursuing a career change. Within this time I have developed in more ways than I could have ever expected!

Being able to take what I learn within my apprenticeship and apply it to my work has built up not only my knowledge, but my confidence. I remember being so nervous on my first day, worrying if I had made the right decision or if I was even going to be any good at the role. I can now confidently say that I can't imagine pursuing any other career path than the one I am on.

I have been so lucky to start my career in such a supportive, encouraging and empowering environment. The skills that I have obtained working here have benefited me in all aspects of my life, personally and professionally."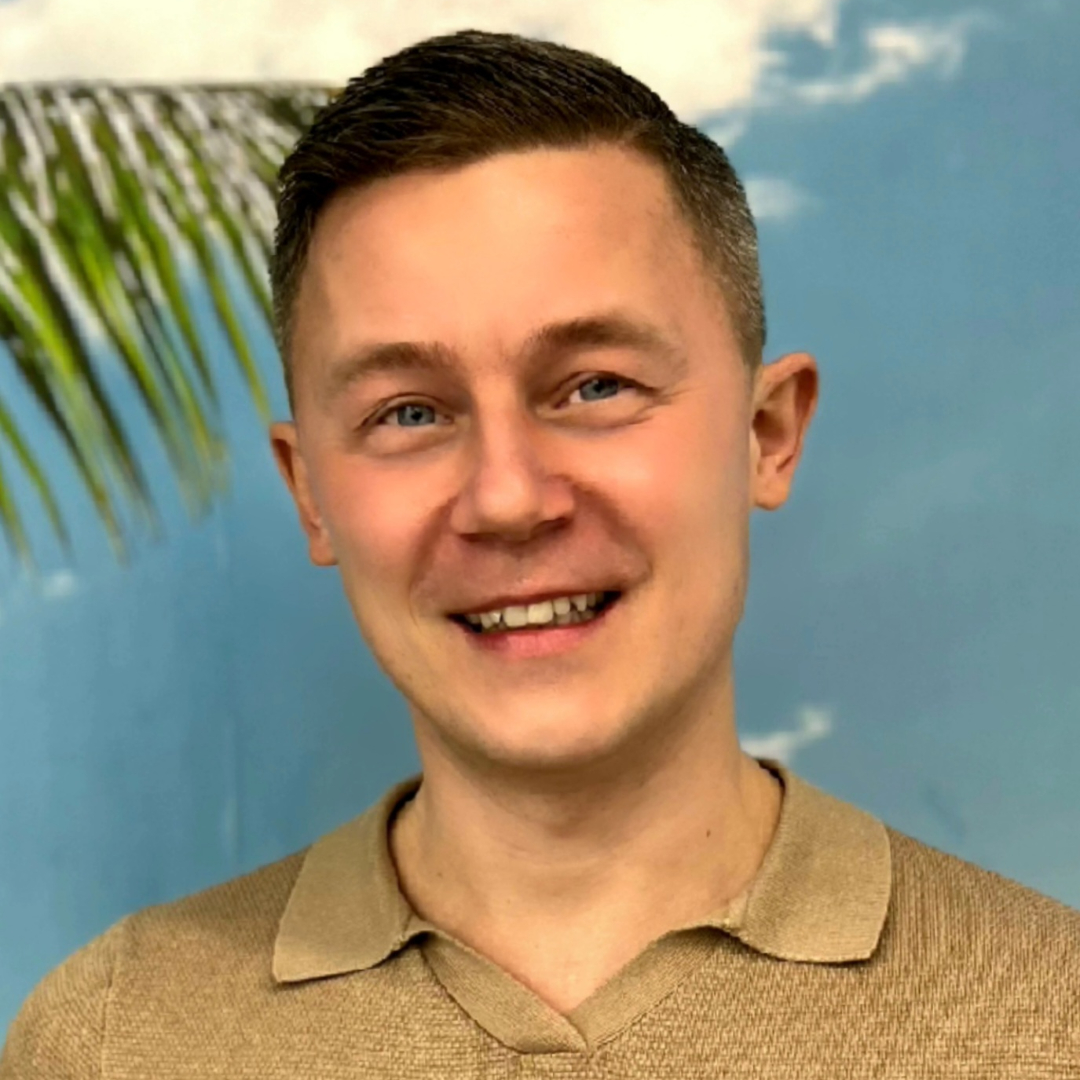 Get to know Marek Serzeniewski our Operating Senior Project Manager
Marek has been at Secret Escapes for nearly 9 years and is currently completing a level 6 Project Manager degree apprenticeship.
Marek tells us "when I embarked on my IT Project Manager degree apprenticeship, I slightly underestimated the learning curve I was about to take. Being (ahem) slightly older than the average student, I hadn't quite realised that being a student required specific skills.

I left higher education some 20 years ago, and since then have acquired professional skills. Skills that help me in the day-to-day business world. They say you can never truly unlearn something. I guess that should extend to include what I call "student skills". The ability to read reference materials for periods of time without getting distracted, or referencing in a specific way. I think for the first few weeks of my apprenticeship, I spent more time learning how to reference "Harvard" style than I did actually studying the course content itself!

What I did learn, and am in a constant state of self-development in, is the "student skills" that support me, that add credit to the work that I am doing. The ability to communicate more clearly, and more confidently than before. I have learnt a better, more structured way of working and managing components of my work, studies and day-to-day life. This may sound like an exaggeration, but what I think it boils down to is my mindset. I have developed my mindset around continuously improving aspects of myself."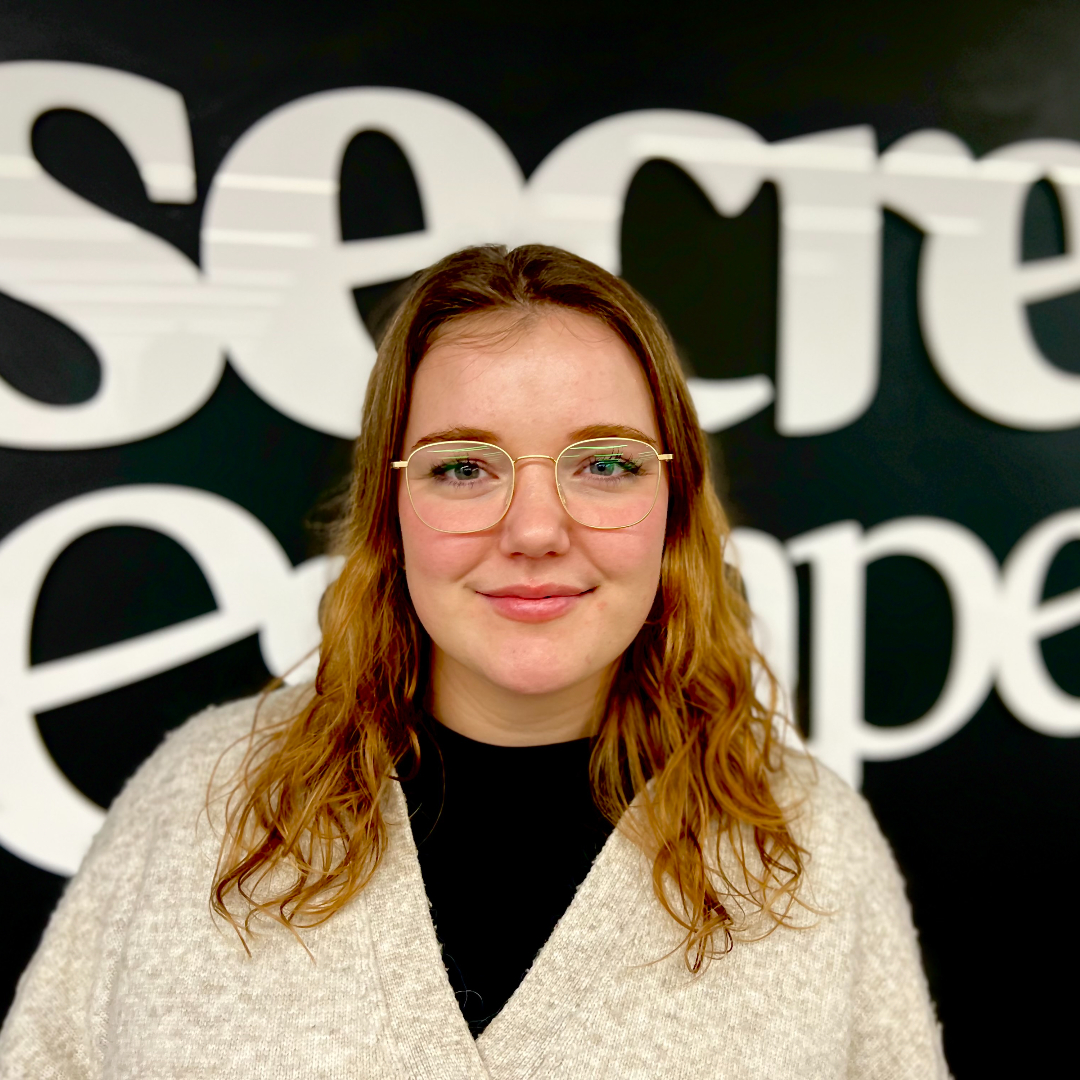 Get to know Shianne Stannard, our Risk Manager
Shianne has been at Secret Escapes for over 3 years and is about to start a level 6 Senior Risk and Compliance Specialist degree apprenticeship.

Shianne says "I'm starting my apprenticeship at BPP at the end of this month and I'm so ready to get stuck in.

I'm looking forward to updating my knowledge bank and especially keen for the ESG & External Environment and Cyber Security masterclasses as these weren't as widely considered in the Risk Management realm when I did my MSc or when I started my career."
A massive thank you to all of our apprentices who took part in our posts this week, it's been great to hear how they have been developing their skills and knowledge in their chosen career paths.
If you'd like to find out more about our apprenticeship schemes, please get in touch!