Want to know more about what it's like to work at Secret Escapes? Have a read of our "Meet the Execs" series to understand more about the day-to-day challenges, hurdles and successes, what it's like to be a part of their team and to learn about their own career development while getting a little insight into what your future career could have instore for you.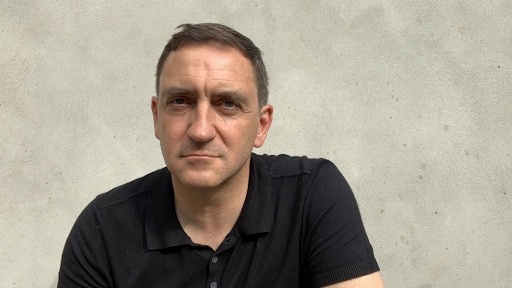 How long have you been at Secret Escapes, and how long in your current role as Chief Operating Officer?
I joined Secret Escapes in January 2018 as UK MD. When the company went through a reorganization last year, I took over the responsibility of COO for SE Brands.
What's the biggest risk you have taken in your career and has it paid off?
I think I have taken many, but the one that caused me the most sleepless nights was the decision to leave TripAdvisor to run a small start-up back in 2014.  At that stage, my whole career had been in online travel and I had spent 8, very successful years at TripAdvisor: but I wanted to prove to myself and the world that I could thrive in a different sector in a CEO role. Thankfully this was a success but it was risky and very challenging. 
What has been the best career development opportunity for you here at SE?
Without hesitation, I can say it is the move to COO. Most of my roles before this move have been revenue-generating and, for the first time, the biggest challenge in my role is to optimise cost while improving the quality of what our teams do. This has been enlightening and a lot easier than I had expected, as I was lucky enough to inherit great teams with very strong leaders who have been instrumental in making this transition a success.
What is most important to you when fostering your team culture?
Very early on, the COO leadership team and I developed a vision for the department:  "We are here to do more for less, so that our customers are more satisfied and our profitability grows by continually improving accuracy, optimising processes and leveraging technology." From this vision, we developed strategic pillars and from these strategic pillars, we developed OKRs for our various teams. I think this approach has helped develop a culture for the COO group which was originally three very different unconnected teams before we brought them together to achieve this vision.
What have been some of your favourite projects or recent successes?
Since Q3 last year, the team has relentlessly been trying to deflect contact from users. This means improving the way the Editorial team writes deals, or the way the operations team loads offers, or the information that's available to customers in FAQs etc… It has been a coordinated effort from all COO teams (Editorial, CS and Ops with the support of the Project team) and the results are easy to quantify. Before that initiative took place, we had a continuous backlog in CS (over 900 cases waiting to be worked on in the queue).  This backlog started in 2019. We were continuously overwhelmed by customer contacts and struggled to reply in a timely manner. Since we eliminated the backlog last summer, it was never an issue again. The team is really proud of this accomplishment.
What do you enjoy most about your job and why? What about the challenges?
Never a dull day! Always a new challenge pushing us to find creative solutions to get BAU done and also improved. But to make this work, we need a strategic approach for running the department, to improve our processes and tools throughout the year to continuously optimise our BAU and provide better support without wasting resources.  With that said, our department is very BAU focused. We support the CRO org but also deal with our customers before they purchase, after they purchase, while they travel and after they return. This is a huge responsibility and if we drop the ball we can make customers really unhappy or cost the company money. I think it is this need to keep all our balls in the air without dropping any of them, all while constantly improving processes that makes my role so enjoyable day to day.
What does a typical day look like in the life of a Chief Operating Officer at SE?
I don't think there is such a thing! The common thread throughout the day is usually problem-solving. Like most of us, I spend a lot of time in meetings where issues are raised and the flip side of that is finding the departments or people we can help to solve these issues, either within the COO org or within the rest of Secret Escapes and sometimes through vendors and partners. It is a very hectic role, but very rewarding for someone like me who gets bored by predictability and repetition!
What's one thing that sets SE apart from other companies?
Our people and our approach to people management. I think there is a lot of respect between colleagues here at SE and that is felt throughout the day. In lots of companies, there is tension between departments and lots of politics. I think we manage to avoid that at SE. This is very important and makes working here a lot more enjoyable than most other companies.
What is the one stand-out thing you look for in a candidate?
Oddly enough, I think it is enthusiasm and resilience. Our work can often be technical and require lots of stamina as there are lots of challenges to overcome at all levels of the COO organisation throughout the day. So, often, having a positive attitude is more important than technical skills. Technical skills can be taught, a positive attitude, not so much. 
What is the best thing about your team?
Their positive attitude, enthusiasm and resilience in adversity!
What is one piece of advice you would give to other professionals?
If you want to keep growing in your career I would suggest venturing outside your comfort zone at every opportunity. Keep challenging yourself to do things you don't believe you can do. We can be our own worst enemy and our worst critic which in turn stops us from trying new things, which ultimately is what allows you to progress. 
Where's your next travel destination and why?
Interesting question in these interesting times!  Pre-COVID this was a fun question to ask me. I have been known to answer "North Korea" or "Kazakhstan" but today, it's a lot closer to home: France. I have not been able to go back to France for a year because of the travel restrictions that are in place and this is the longest period I have not been able to see my family and friends there. Really looking forward to crossing the channel. That feels very exotic at the moment. Strange how this pandemic has recalibrated a lot of our expectations!